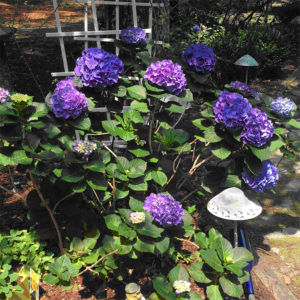 Lady's Island Garden Club 2016-2017 Schedule
Proposed Road Trips/Tours
Monthly Meetings
Calendar of Dates to Remember
Lady's Island Garden Club meetings are held on the 1st Thursday of the month at 9:30 AM except for July and August.
LIGC Schedule of Proposed Road Trips/Tours
Dates for these tours will be discussed with the membership before trips are planned.
Moore Gardens in Lake City SC and Pearl's Topiary Garden (This would be an overnight excursion)
Magnolia Plantation
Boone Hall Plantation
Middleton Plantation
---
LIGC Monthly Meetings 2016 – 2017
September 2016
BRINGING YOUR GARDEN INDOORS
Victoria Bergesen, Author, Lecturer: Horticulture, Landscape Design and Herbs; member of
Beaufort Garden Club, will enlighten us with her knowledge of gardening indoors.
---
October 2016
SAVANNAH RIVER SITE
William Rhoten, Donna's husband, will give a lecture on the nuclear reservation located in the counties of Aiken, Allendale and Barnwell, SC.
---
November
WREATH MAKING BY SANDRA EDUCATE
Master Gardner Sandra Educate will provide tips on making the perfect wreath for any occasion. Members are to bring materials for making their own wreath.
---
December 2016
CHRISTMAS SILENT AUCTION FUNDRAISER: MAKE, BAKE OR CREATE!
This is our annual Fundraiser – where members 'Make – Bake – & Create' delightful things that we then generously bid on silently and take home willingly! Value of items should be $25 or members can contribute $25 to help fund the Club's upcoming year. We will also collect new PJ's for CAPA and children's books for the 'Reading to Children' program.
---
January 2017
NANTUCKET BASKET MAKING
Anne Peters will demonstrate the fundamentals of this art.
---
February 2017
PLANT PROPAGATION
Master Gardener Alice Massey will give a discussion on the essentials of this technique.
---
March 2017
TBA
---
April 2017
ANNUAL MEETING
This is our annual business meeting. Members can plan on going to lunch after the meeting if they wish.
---
May 2017
DISCOVERING AREA BIRDS
Deena Sessons of Tansi & Florida will give a presentation on birds in the Lowcountry.
---
June 2017
TOUR OF FORT FREMONT
Members will take a tour of Fort Fremont on St. Helena Island.
---
July 2017
Summer Hiatus
---
August 2017
Summer Hiatus